
Winning results
in different cases.
SERVICES

Community Program Education & Skills was just a dream.
ABOUT ANDERSON JOSEPH

You are a name,
not a number!
CONTACT
Community Program Education & Skills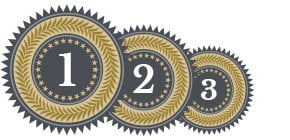 "Tell me what you want, and I will tell you how to do it."
Anderson Joseph is a Community Organizer. A community organizer is a person whose job is to coordinate cooperative efforts and campaigning carried out by local residents to promote the interests of their community.
He also organizes government and private companies by correcting what's wrong with their practices, and staying in control of bringing lawsuits for companies who need them. He is strongly against discrimination and unjust arrest. Community Program Education & Skills is a Non Profit organization.
SOME FREQUENTLY ASKED QUESTIONS:
What can I benefit from this?



 



 



 



 



Custom, tailor-made consultation that fits your needs.

I value you & your opinion.

Can you give me an answer to my problems?



 



 



 



 



Answers are based on your needs. Depending on what the company entails, I can provide an answer.

No two clients' questions are the same.

Are you a lawyer?



 



 



 



 



No, there is a huge difference between a lawyer and a community organizer. Community organizers work to organize leaders in a community who then organize other people so that everyone can come together and, through strength in numbers, have the power they'll need to engage in the political process and act on things that affect them and their communities.

Did you know Obama was a Community Organizer?

Have you ever done work abroad?



 



 



 



 



Yes, I organized and executed the building of a hospital in Haiti.

I am always looking for ways to give back to my community.
REQUEST A FREE CONSULTATION
Fill out the form below to recieve a free and confidential consultation from Anderson Joseph.